Parq Clothing
Regular price
$29.90 USD
Sale price
$23.92 USD
Unit price
per
Sale
Sold out
Share
15 - 30 Day Shipping
Size chart
Make a bold and captivating statement with our Purple Eye Print Sweatshirt, a unique blend of style and mystique. This sweatshirt features an eye-catching print of mesmerizing purple eyes that exudes an air of intrigue and allure.
Crafted with meticulous attention to detail, this sweatshirt showcases a striking design that is sure to turn heads. The vivid purple eyes create a visually captivating focal point, drawing attention and sparking curiosity.
Not only does this sweatshirt make a fashion statement, but it also offers comfort and coziness. The soft and high-quality fabric provides warmth, making it perfect for chilly days or relaxed evenings.
Whether you want to make a bold impression or add a touch of mystique to your casual outfits, our Purple Eye Print Sweatshirt is the perfect choice. Pair it with jeans or leggings for a trendy and effortlessly cool look, or layer it under a leather jacket for an edgy and chic ensemble. Experience the perfect blend of style and comfort with this captivating sweatshirt that allows you to express your unique personality in a fashionable way.
View full details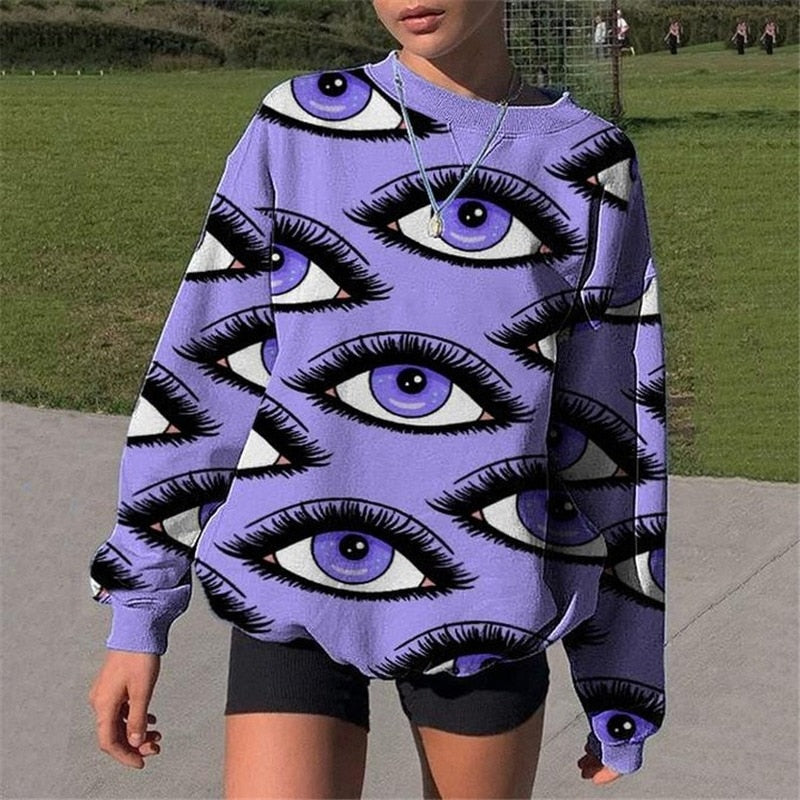 Men's Sweater Size Chart