Parq Clothing
Regular price
$28.36 USD
Sale price
$24.11 USD
Unit price
per
Sale
Sold out
Share
15 - 30 Day Shipping
Size chart
Step into the elegance of the past with our Vintage Victorian Lace Blouse, a timeless piece that pays homage to the intricate craftsmanship and romanticism of the Victorian era. This blouse showcases exquisite lace detailing, reminiscent of the delicate and ornate designs that were highly popular during the 19th century.
Crafted with meticulous attention to detail, this blouse captures the essence of vintage charm. The intricate lace patterns, combined with the Victorian-inspired silhouette, create a look that is both graceful and sophisticated. It is a nod to the rich history of fashion and an opportunity to embrace the allure of a bygone era.
The Victorian era, spanning from the mid-19th to the early 20th century, was known for its emphasis on modesty, femininity, and ornate aesthetics. Lace, with its delicate and intricate nature, was a prominent feature in women's clothing during this period. It symbolized elegance and refinement, often used in blouses, collars, and cuffs to add a touch of luxury to women's attire.
Whether you're attending a formal event or looking to add a touch of vintage charm to your everyday wardrobe, our Vintage Victorian Lace Blouse is the perfect choice. Pair it with a high-waisted skirt and heels for a romantic and sophisticated ensemble, or wear it with jeans and boots for a blend of vintage and contemporary style. Experience the timeless beauty of the past with this captivating blouse that brings the rich history of Victorian fashion to life.
View full details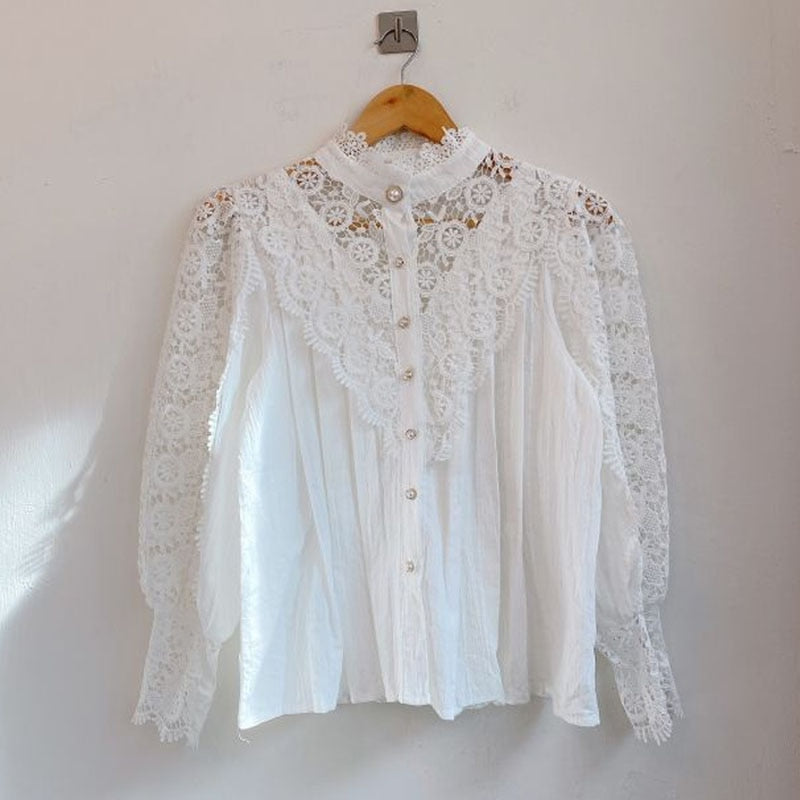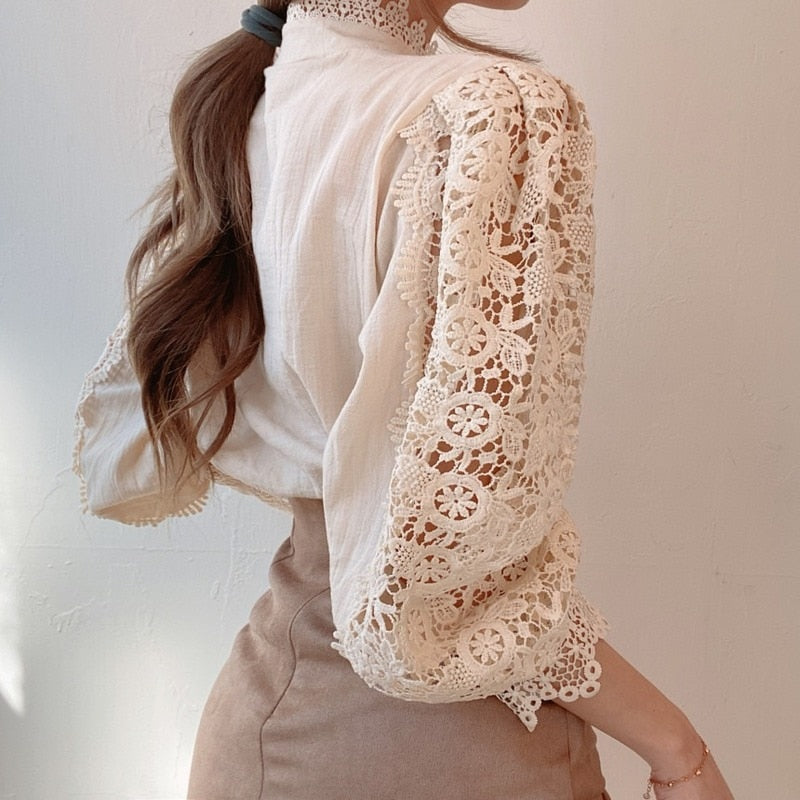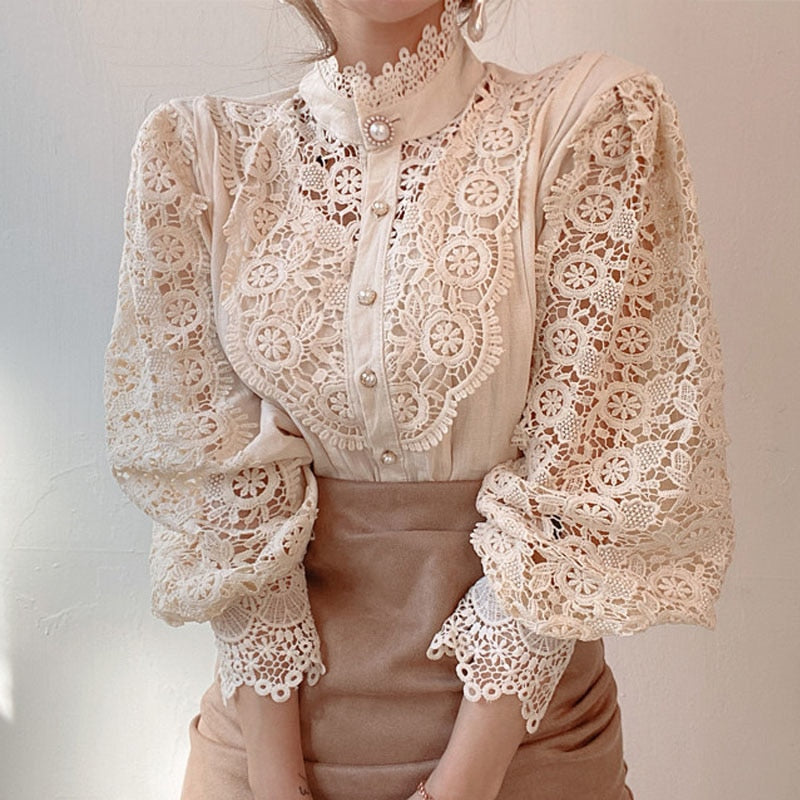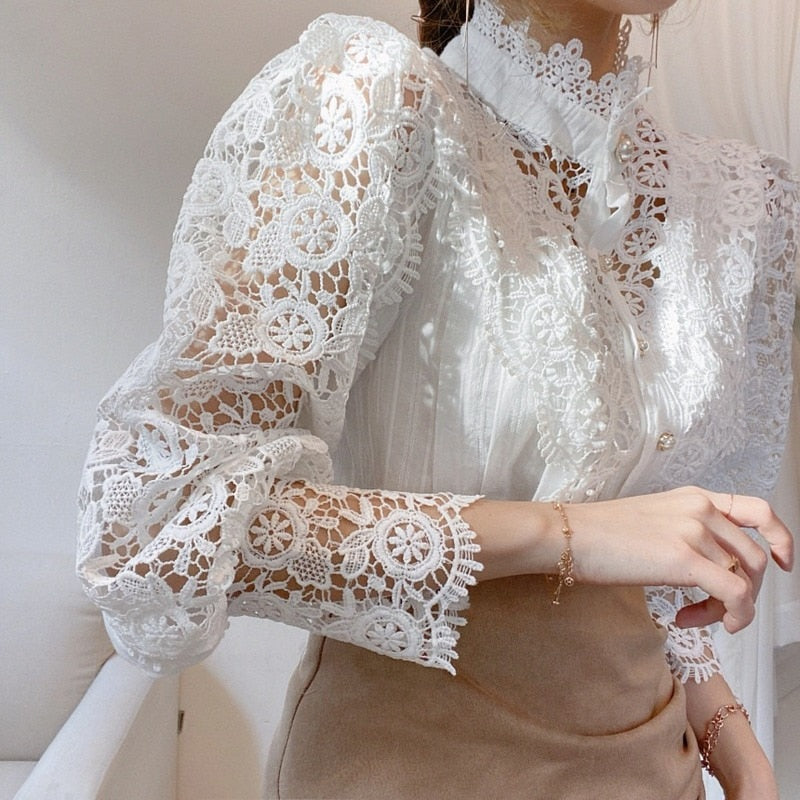 Blouse Size Chart
| | | | | |
| --- | --- | --- | --- | --- |
| XXS | Length 25 In | Bust 18 In | Waist 19 In | Sleeve 12 In |
| XS | Length 26 In | Bust 19 In | Waist 20 In | Sleeve 13 In |
| S | Length 27 In | Bust 20 In | Waist 21 In | Sleeve 14 In |
| M | Length 28 In | Bust 21 In | Waist 22 In  | Sleeve 15 In |
| L | Length 29 In | Bust 22 In | Waist 23 In | Sleeve 16 in |
| XL | Length 30 In | Bust 23 In | Waist 24 In | Sleeve 17 In |
It is very beautiful but it is small for me! I asked for a xl but it's like a M, in my case, so I give it to my sister🙃, It's pretty and nice fabric